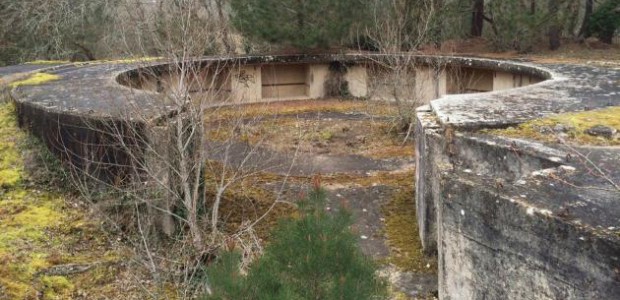 The fortifications of Saint-Martin-de-Ré and the Vauban Citadel
Listed as a UNESCO World Heritage Site, the Citadel and fortifications of Saint-Martin-de-Ré are a must-see while on your camping holiday on the Ile de Ré.
A brief history
Designed by Vauban, the citadel of Saint-Martin-de-Ré was built in 1690, under the reign of Louis XIV, to protect the Ile de Ré and also the port of La Rochelle and the arsenal of Rochefort from English invasions. A first stronghold had been there since 1625. Vauban reused the site of the first fortress to build a citadel and city walls.
From 1873 to 1938, the citadel became a transit point for convicts on their way to the penal colonies of Guyana and New Caledonia. The penitentiary of Saint-Martin-de-Ré has been home to many famous prisoners, including Captain Alfred Dreyfus, Guillaume Seznec and Henri Charriere, better known as "Papillon". Part of the citadel is still a prison for 400 inmates.
Guided tour of the Vauban citadel
Protected by 14 km of ramparts, this perfect 280-metre square is reinforced at each corner by a bastion with orillons, posterns and demi-lunes (half-moons) to allow crossfire. The star-shaped plan is characteristic of the classic bastioned fortification. Each defensive element protects its neighbour and eliminates attack blind spots.

The entrance to the citadel is a monumental gateway surmounted by a pediment bearing the effigy of the Sun King, who commissioned the fortifications. The tour of the citadel includes the old barracks, arsenal, chapel, gunpowder stores, underground bastions, the officers' quarters and the small fortified port. A real city within a city, the fortress could house a garrison of 1,200 men.
Guided tour from June to September and during school holidays. Departs from Porte des Campani in Saint-Martin de Ré. Duration: 1 hr 15, Price: €7 per person – €3 for children from 5 to 12 years old, free to the under 5s.
Before or after your visit to the citadel: come and meet the "donkeys in pyjamas" in Barbette park, at the foot of the fortifications. Children will love a donkey ride along the ramparts.