The wellness area
Holidays are meant to be relaxing, right?
So, take advantage of your stay to finally take care of yourself!
Discover our serenity area, a place entirely dedicated to your well-being including a sauna, a steam room and a herbal tea room.
Sauna, steam room or jacuzzi? In any case, well-being is the order of the day!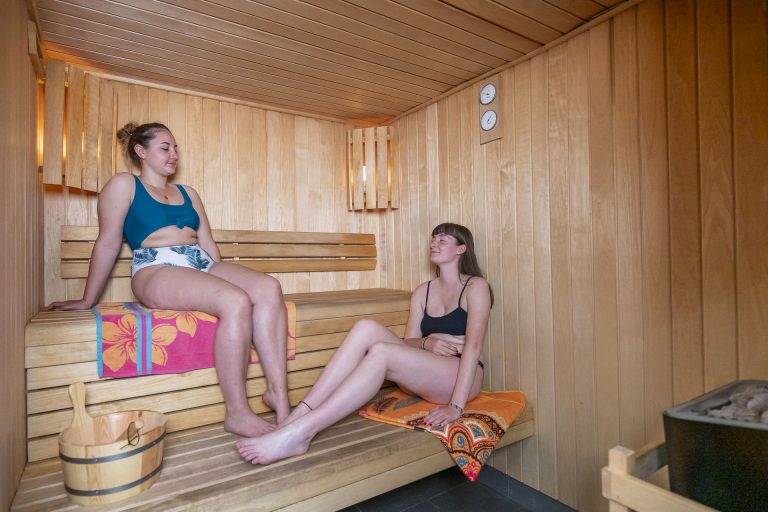 Sauna, steam room jacuzzi?
Sauna
Enjoy a pleasant moment of relaxation in the sauna! Thanks to a dry heat bath (70°C to 100°C) with multiple benefits for both body and mind, you will feel rested and relaxed after only a few minutes!
Steam room
If you prefer oriental relaxation, try the hammam ritual. A short session of gentle steam with essential oils will do you a world of good!
Jacuzzi
Not forgetting the jacuzzi in the pool to relax in the sun.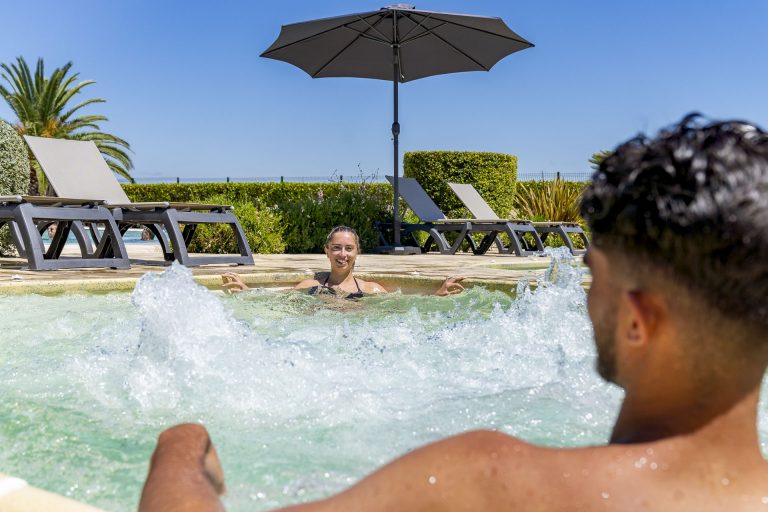 You regain your vitality, your muscles become more supple, aches and pains disappear, your skin regains its radiance… Ideal for reinvigorating yourself after a sporting activity, a long hike or a cycle ride!
After the steam room and the sauna, pop into the herbal tea room to prolong the relaxing experience of the spa or why not take a dip in our swimming pool !
Free access (access code given in the welcome booklet on arrival)

The relaxation area is only accessible to adults

A shower is available