Near Les Portes-en-Ré
To discover one of the most beautiful places here, you have to cross the whole island and go to the village of Les Portes-en-Ré, between ocean, forests and salt marshes, just a few kilometers from the 5-star Le Cormoran campsite.
A village overflowing with charm and beauty!
Located in the north-east of the island, Les Portes-en-Ré is the furthest village from the mainland. Who would have thought that this village, for so long the poorest on the island, would become its most chic and fashionable? But, many celebrities, such as Fabrice Luchini, Sandrine Kiberlain and Nathalie Baye, have made this their summer retreat. And we have to admit: they made the right choice!
Unspoilt beaches and landscapes
Les Portes en Ré can boast some of the most beautiful beaches on the island: Petit Bec, Lizay, Gros Jonc, and of course Trousse Chemise immortalised in Aznavour's song. And close by, don't miss the Banc du Bûcheron, an ephemeral island of sand fully revealed at low tide. On the horizon, the Breton channel and the Vendée coast!
White houses with green shutters and alleys filled with hollyhocks
On the café and restaurant terraces, holidaymakers enjoy an unexpected gentle pace of life. All around the Place de la Liberté, the atmosphere is lively yet relaxing. In summer, village life centres on its market. A must for campers curious to discover the flavours of Ile de Ré!

The Lilleau des Niges Nature Reserve and the Maison du Fier
While on holiday here, take the opportunity to explore the salt marshes and the Lilleau des Niges Nature Reserve.
A cycle track leads through the reserve, in the large bay of the Fier d'Ars, where thousands of birds from Africa, Europe and North America come to nest and rest.
To better enjoy the fauna and flora, stop by the Maison du Fier, a museum dedicated to the local natural heritage. What could be better than a camping holiday in natural surroundings at Les Portes en Ré!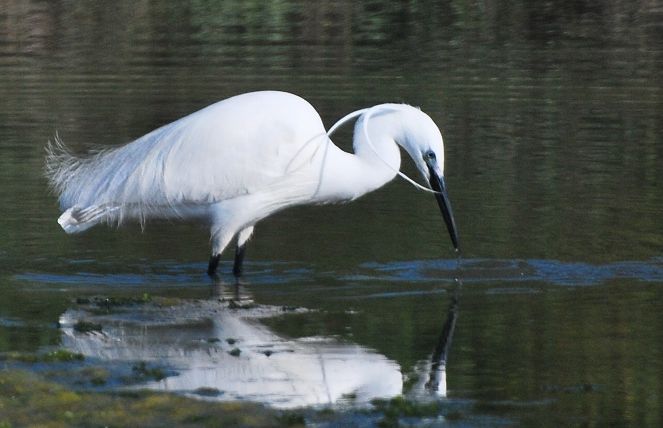 All the ingredients are there for a great day out with your family and to start your camping holiday in the best way possible if you're heading to Ile de Ré! To help you prepare for your stopover in La Rochelle, find out what to see and do in La Rochelle.
The 5-star Le Cormoran campsite welcomes you in its modern and comfortable mobile homes or on large pitches for your tent, caravan or camper van.