Near Baleines Lighthouse
Located in the town of Saint-Clément-des-Baleines, 5 km from the campsite, you can't leave without seeing Baleines Lighthouse. Open every day all year round, it is one of the most visited tourist sites in Charente Maritime!
An exceptional view of the whole island and the ocean!
From the 5-star Le Cormoran campsite, follow the cycle track which takes you directly to the famous Baleines Lighthouse in under 30 minutes.
If you prefer to save your strength to climb the several hundred steps to the top, you can get there in 10 minutes by car. Still, the visit will require some physical effort as you will have to climb 257 steps. But once there, you'll find it was worth it!
At 57 metres above sea level, the Baleines Lighthouse offers a magnificent 360° view of the island: the beach of La Conche, the wild coastline, the salt marshes and the national forest.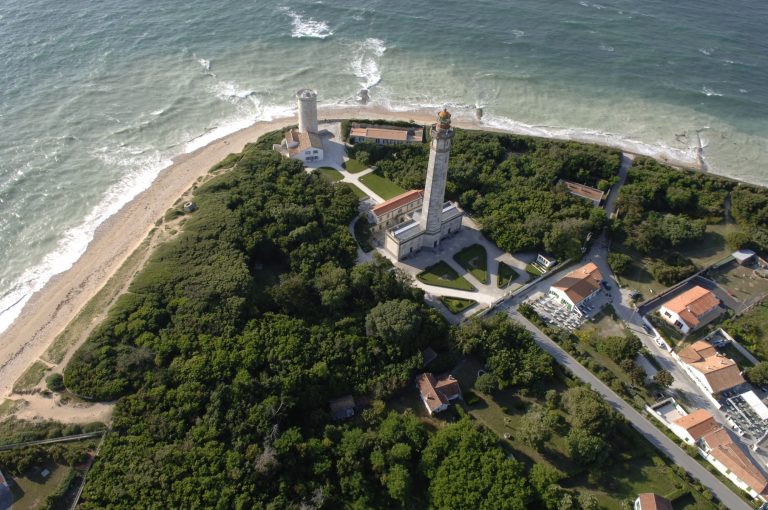 The museum, a cultural visit that will delight young and old alike!
Before climbing the lighthouse steps, take a look round the museum located at the foot of the old tower built in the 17th century in the wake of the Rochefort arsenal.
You will learn, among other things, that the Baleines Lighthouse was built in 1849 and inaugurated in 1854, that it contains a Fresnel lens with a range of 50 kilometres and that it owes its name to the whales ("baleines" is French for "whales") that used to come there to die. And the famous Jamy Gourmaud will explain it in videos for children. That's how to captivate the youngest campers, even the grumpiest of them!
You can end your visit with a short walk in the Parc des Baleines, which extends over 2 hectares, surrounded by hundred-year-old oaks and numerous species of birds!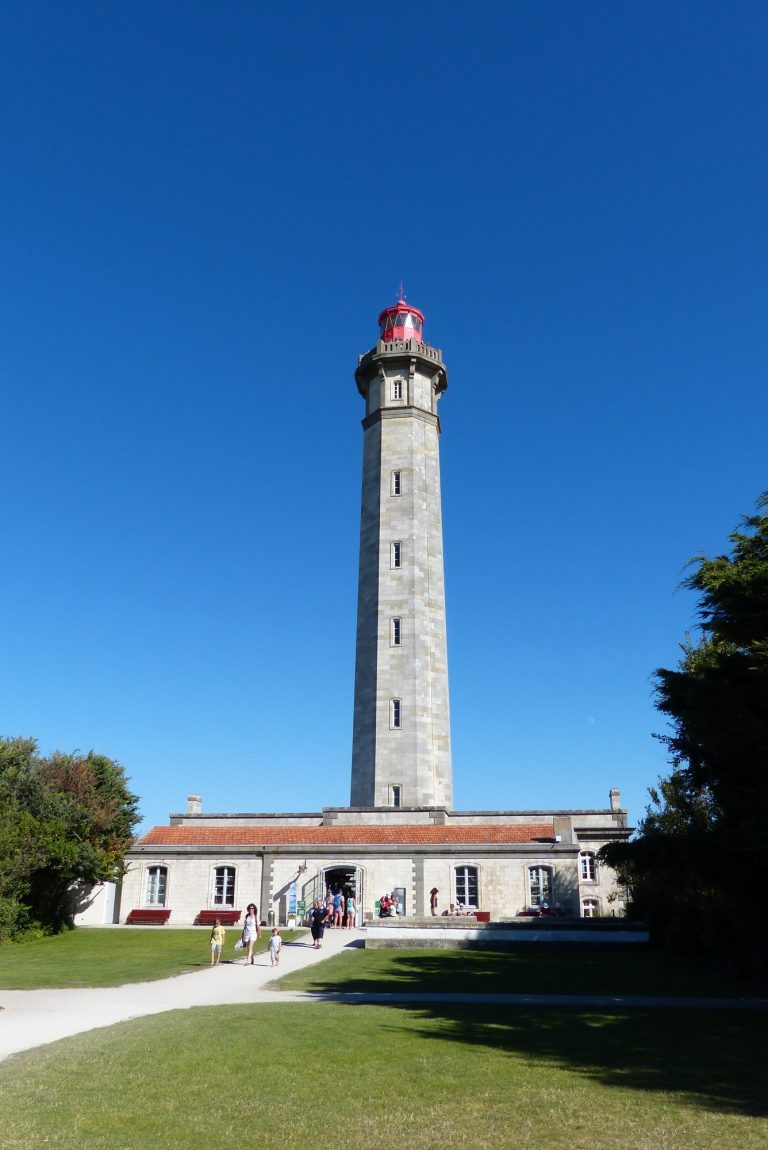 Your holiday rental near Saint-Clément-des-Baleines
If you are looking for a campsite near Baleines Lighthouse (10 minutes by car), check our availability and book a mobile home, Coco Sweet or tent cabin, or a shady camping pitch, near Saint-Clément de Baleines.
To prepare for your visit, you can find useful and practical information on the Baleines Lighthouse website.