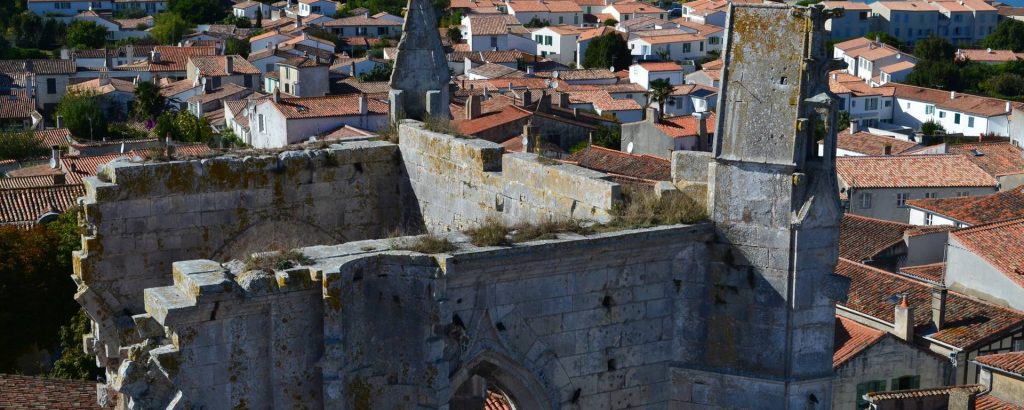 In the north-west of the island, the Combe à l'Eau forest is home to one of the most remarkable fortifications of the Atlantic Wall, built by the Germans during the Second World War: a military base with powerful coastal artillery batteries, called Kora-Karola
A remnant of the Atlantic Wall hidden in the forest
Not far from the beach, 2 km as the crow flies from the 5-star Le Cormoran campsite, in a wooded area of about 30 hectares, a former German military base is hidden in the forest of Ars-en-Ré. Abandoned for 80 years, the area now belongs to the Ministry of Defence. The site is officially closed to the public, but some walkers venture out to discover this little piece of World War II history…
A historic site without equal on the Atlantic coast
To defend the Antioch channel and protect the port of La Rochelle and La Pallice submarine base, the German army built a vast network of blockhouses and bunkers on the beaches, cliffs and dunes of the island, including two powerful artillery batteries in Ars-en-Ré. Built between 1942 and 1944, the army (Heer) controlled the Kora battery and the navy (Kriegsmarine) the Karola battery. Known for its imposing observation tower, the site is one of the most important defensive works on the Atlantic coast south of the Loire, from the Vendée to Bordeaux.
Considerable firepower
Originally equipped with a gigantic telemeter and protected by an armoured steel cap, the impressive concrete tower known as the "Karola Tower" rises to six levels and 23m in height, 7m of which is underground. It controlled the Karola Battery, armed with two turrets of 203 mm guns from the former heavy cruiser Seydlitz; and the Kora Battery, with four 200 mm guns with a range of 37 kilometres, capable of firing in all directions. Another coastal battery, named Kathe, occupied by the Navy, provided anti-aircraft defence. In addition, a radar (Fumo type) could locate naval targets extremely accurately within a 60 km radius. Abandoned by the Germans on 8 May 1945, the date of the Reich's surrender, the Ars-en-Ré cannons were fired only once, in August 1944, but were never attacked or bombed. The site has been classified as a historical monument since 2004.
A city lost in the forest
Hidden in the forest of Ars-en-Ré, the military base of Kora-Karola lived and functioned like a village, with numerous wooden and concrete buildings housing up to four hundred soldiers, and also kitchens, an infirmary, chaplaincy, stable, a postal service, garages, and even a theatre. The condition of these facilities has deteriorated over the years, but many traces are still visible on the ground.